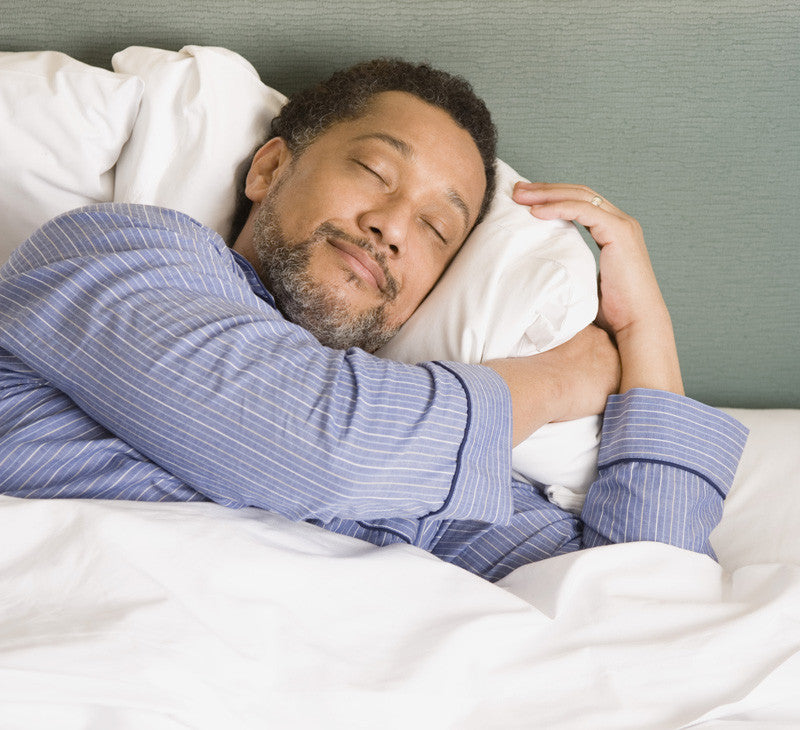 The Best Way To Improve Your Sleep
Enhance your mattress with a mattress protector
A mattress protector is the final touch people usually add when creating an indulgent sleep haven. We have a great range of mattress protection which lengthens the life of a mattress and also adds an extra cushioning layer. Whether you require a washable, all cotton or quilted protector, you are guaranteed to find the perfect product within our mattress protector collection.
An additional layer of comfort  
At The Linen Cupboard we believe that a mattress protector should also act as an additional cushioning layer while maintaining the quality of your bedding. As well as providing you with total peace of mind, we have products with softness and comfort in mind.
If you want to improve the quality of your sleep we recommend that you invest in:
POLYCOTTON QUILTED - This our starter mattress protector, but by no means basic. We recently upgraded the quilting we use for these protectors and they are exceptional quality. Great quilting, great quality & great durability

EXTRA DEEP - All our protector have deep sides, but our extra deep protectors have particularly deep side and a nice 100% cotton cover with a hollofibre fill. A lot of companies class a cotton covered mattress protector as a "Cotton Protector" but we believe a mattress protector has to be 100% Cotton covered and 100% Cotton filled to have such a title which is our Fine Cotton Percale Protectors below

LUXURY SYNTHETIC - Designed to withstand numerous home washes while retaining its shape and quality, this ultra hygienic product has a beautifully soft finish thanks to its super fine cover

FINE 100% COTTON PERCALE - The quilted 100% cotton filling is covered in 100% pure cotton. The allows you to create a luxury sleep haven, while also protecting against spillages and stains. The ultimate pure cotton mattress protector

LUXURY FLEECE UNDERBLANKET - The fleece-feel cover naturally retains warmth so that you can stay cosy all night long, the perfect choice for cold winter nights
Waterproof protection and peace of mind
Our mattress protectors allow you to sleep safe in the knowledge that your mattress is fully protected. The preventative barrier safeguards your bedding, prolonging its life and helping it to remain in top condition. If you require this additional peace of mind, think about investing in:
TERRY TOWELLING WATERPROOF - The waterproof polyurethane layer acts as a barrier between the mattress and any liquids. Meanwhile, the soft cotton towelling cushions your body

WATERPROOF QUILTED - The 100% waterproof protection and hollowfibre quilting layers provide total protection and comfort. The built-in dust mite and anti-allergy protection makes this perfect for allergy sufferers
Many of our mattress protectors have elasticated skirts so that they can be used on any sized mattress. The secure fit means that your bedding is fully protected as our protector won't move or slip as you sleep. We also use the best quality fillings and encase bedding in indulgently soft covers, allowing you to drift off to sleep in complete luxury.
---