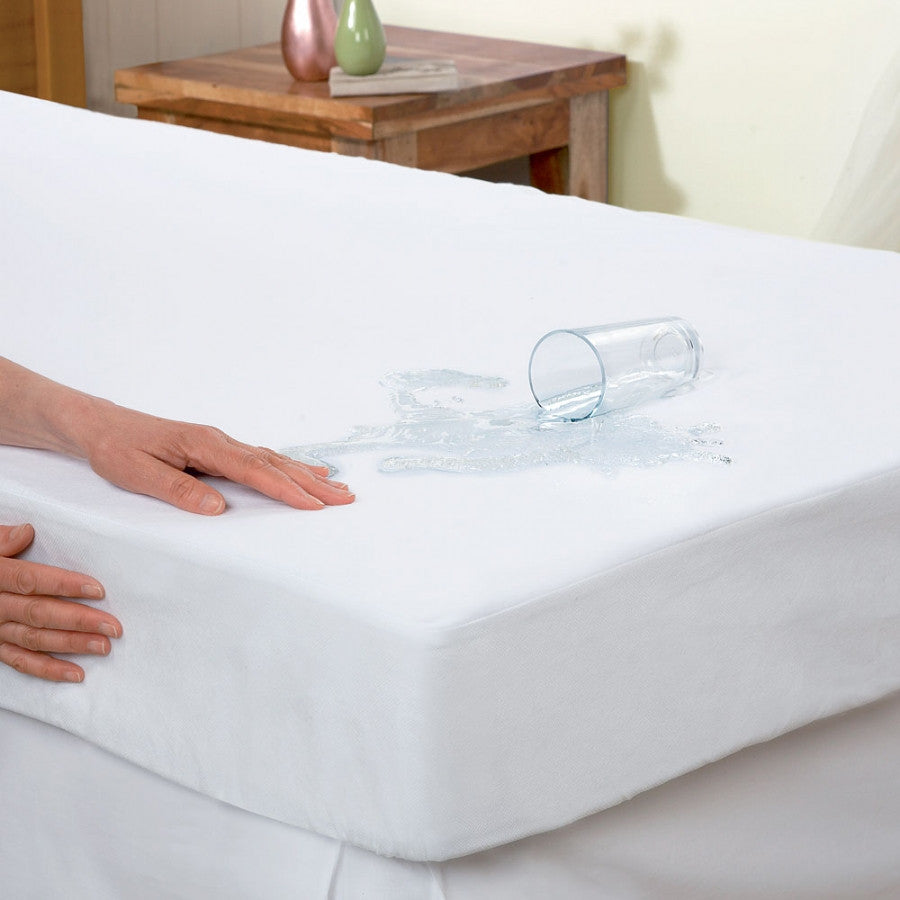 Choosing a Mattress Protector
Before buying – quick tips
1. Where are you going to use your mattress and, subsequently, your mattress cover?
This is an essential question you need to answer before going and spending a pretty penny on the ultimate mattress protector. If you plan on keeping the mattress inside the house at all times, then a cotton, hypoallergenic, waterproof but breathable cover is the one you should go for. However, if you think on going camping, a vinyl cover is more suited to your needs.
2. Do you want the cover to be fitted, to have elastic on its sides or to be zippered?
It's all about the usage you want to get from it. So, if you're an adult that uses the mattress for sleeping on it, you could get a fitted cover, since chances are that you're not going to toss and turn so much as to get it loose. However, if you want to use it for your children's bedroom, elastic is the way to go. Kids tend to move around a lot and the fitted cover will most surely come undone. The zippered version is usually only employed by the vinyl covers, since they must envelop the entire mattress and keep it from getting dirty and wet.
3. How much money do you want to spend?
This is an important question, since it determines the quality of the mattress cover you are going to get. Normally, excellent mattress covers run from 80 dollars to 120 dollars, but you could wait for the moments when they are discounted, since they go down almost two thirds of their original price. Don't buy a cheap one to start with because you will get your money's worth and buying multiple inexpensive ones will turn out to cost more than a better quality one.
4. What width is your mattress?
Most owners never take this into considerations and they end up with mattress covers that are either too thick or too thin and that do not fit perfectly on their mattresses. Measure the width of the mattress and buy a cover that fits. Keep in mind that it must not fit inch per inch, it should be a bit bigger than your mattress.
5. White or color?
Here is the problem with colors in mattress covers: they might seep into other laundry. However, if you need a protector for the mattress in your children's room, color is the way to go. It keeps the kids entertained and relaxed and it hides spots and dirty patches. You should go white only in guest rooms or your own bedroom, if you feel adventurous.
---